SF FLOATING SOLAR MOUNT (TGW02)
Product Detail
Product Tags
Solar First Floating PV Systems are designed for the emerging floating PV market for the installation in various water bodies such as ponds, lakes,rivers and reservoirs, with excellent adaptability with the environment.Anodized Aluminium is used for the mounting components that makes the system durable and lightweight, thereby enabling its easy transportation and installation. Corrosion-resistant stainless steel is used for the system's fasteners that provides good strength and heat resistance to withstand harsh environmental conditions. Our floating systems have been wind tunnel tested in performance, designed with more than 25 years' lifespan with 10 years product warranty.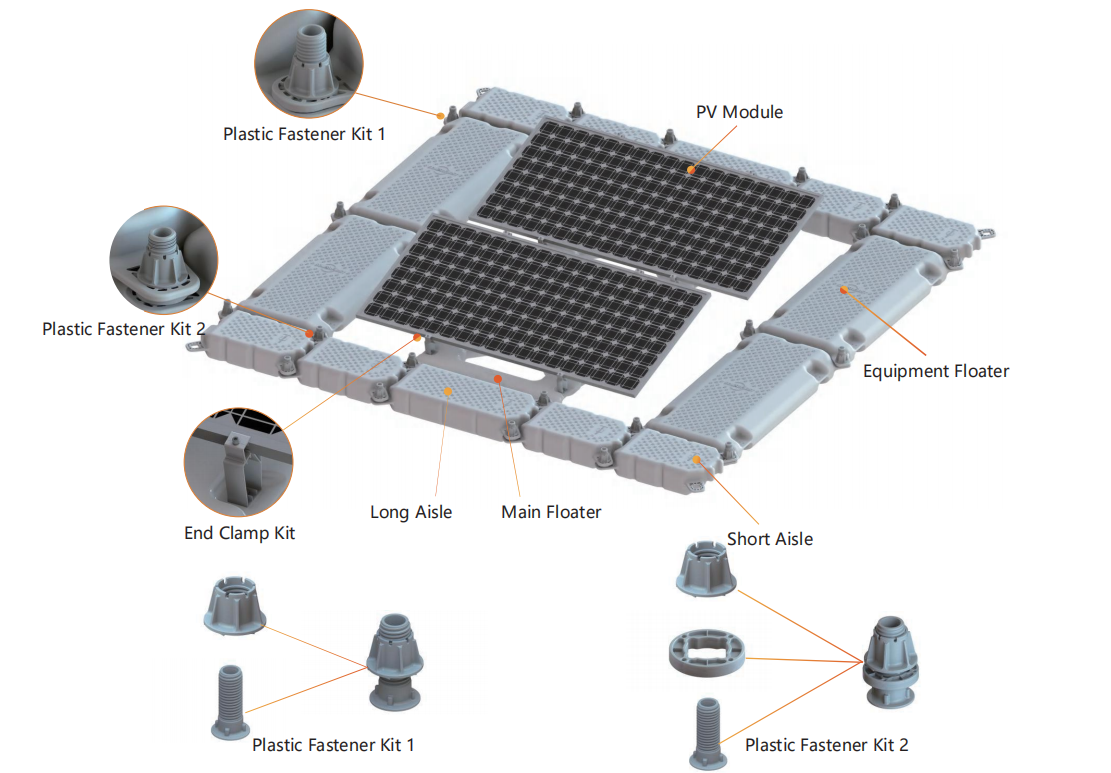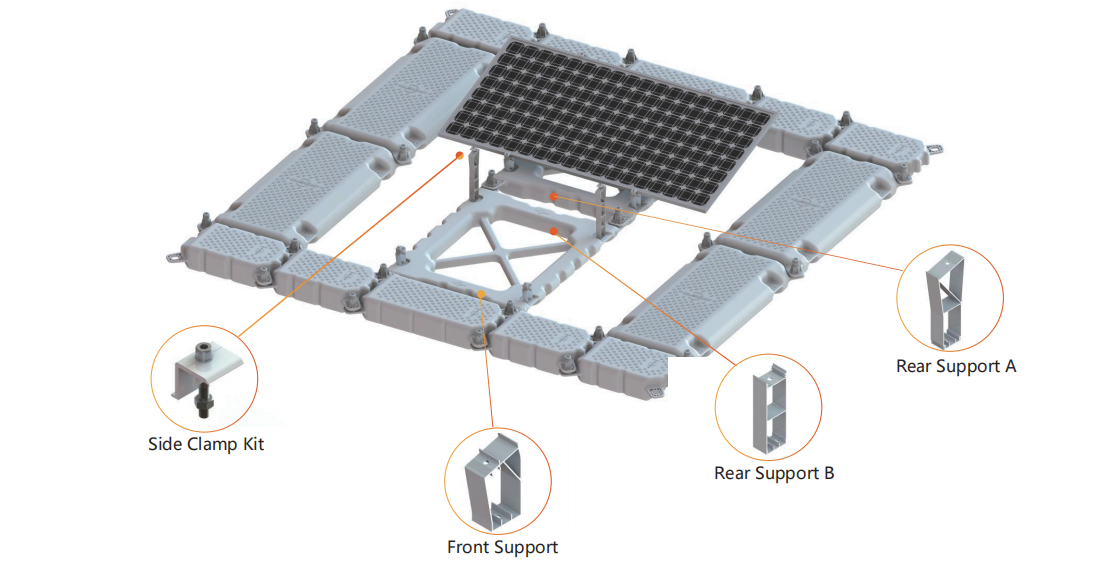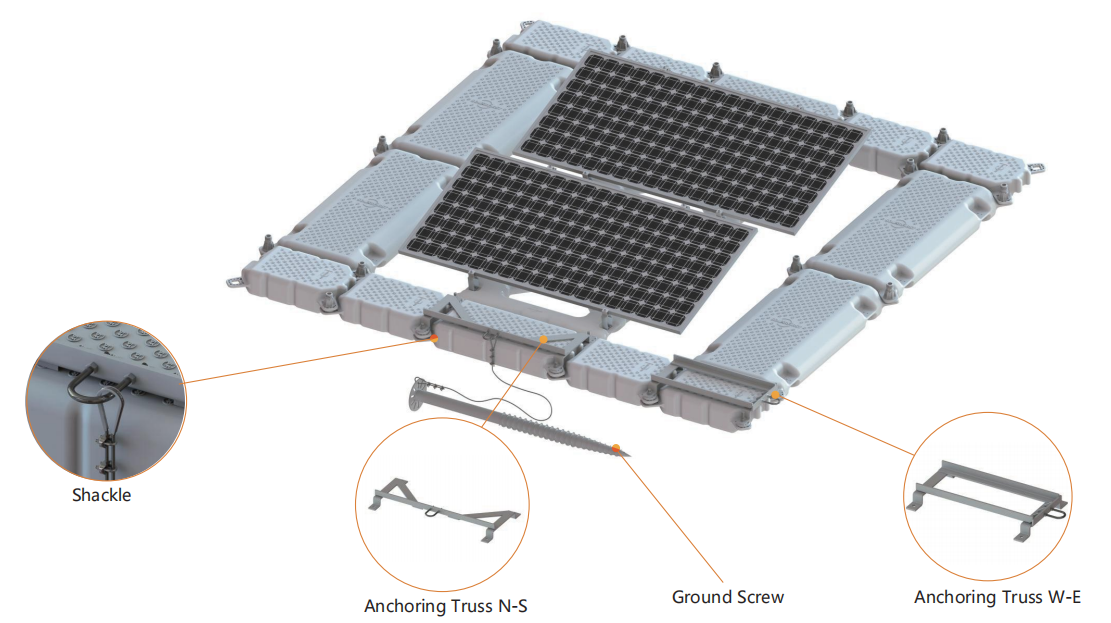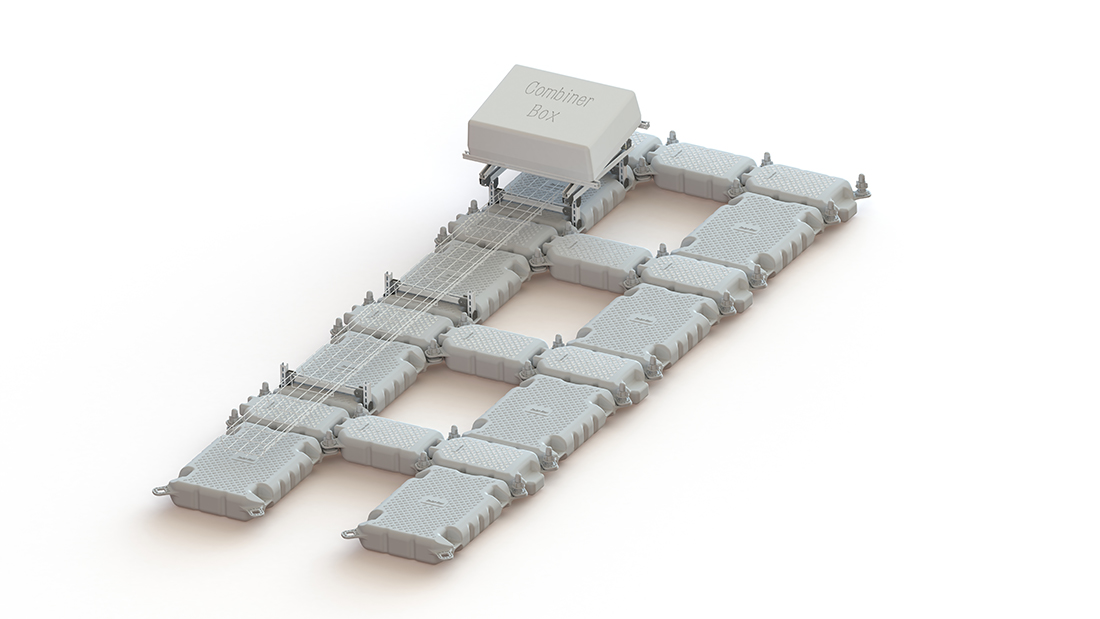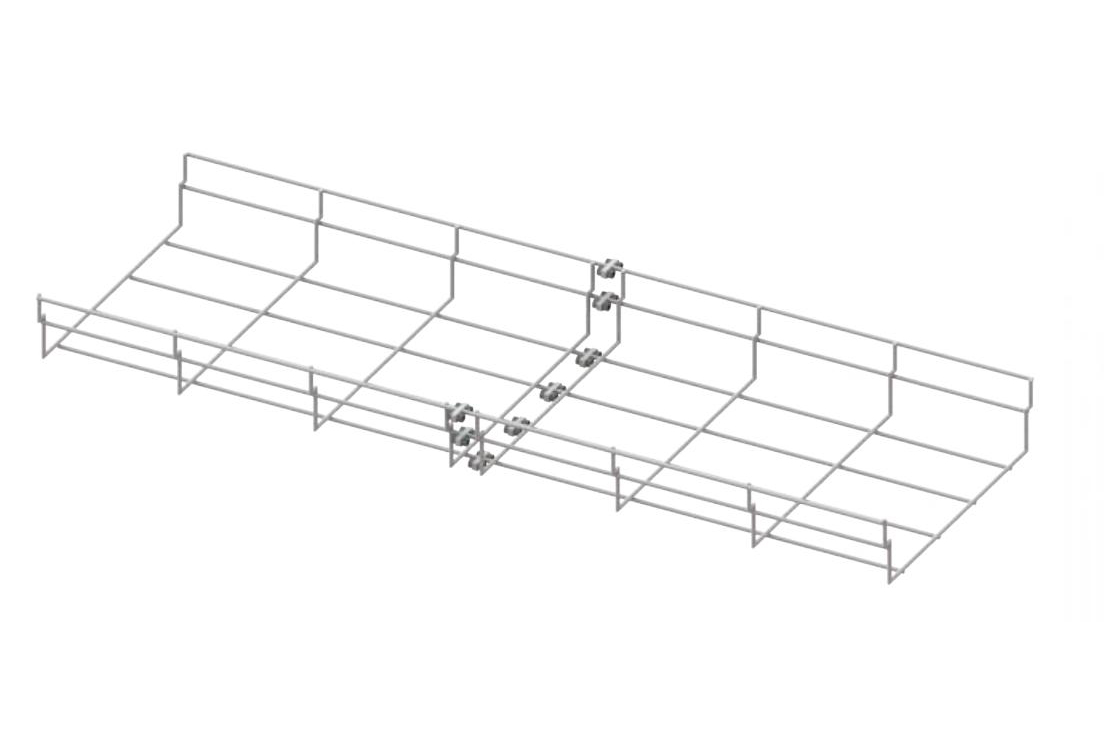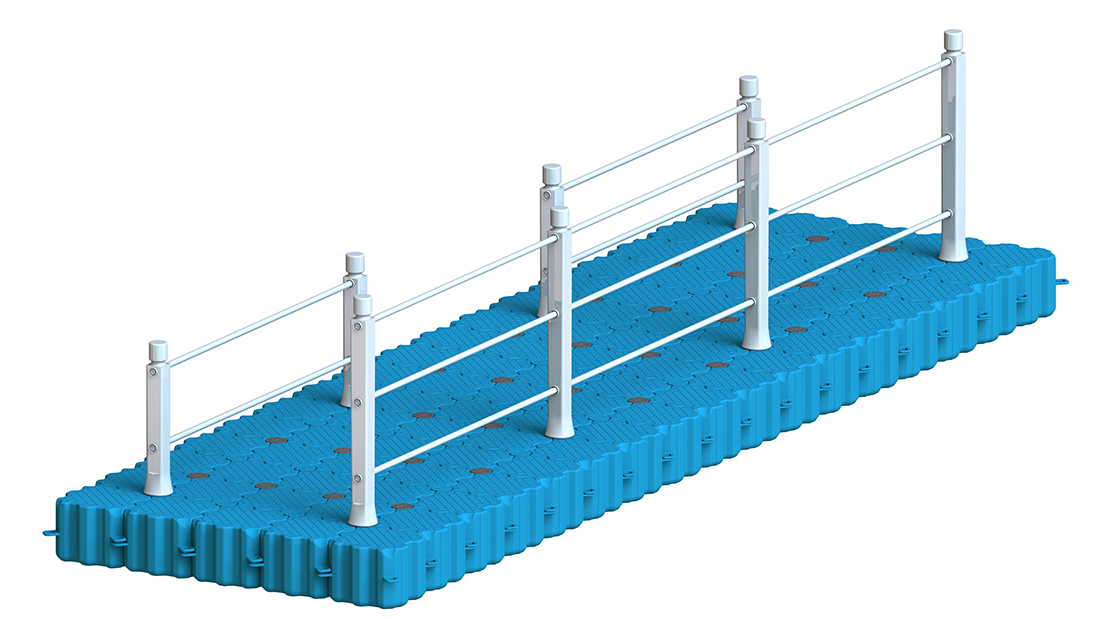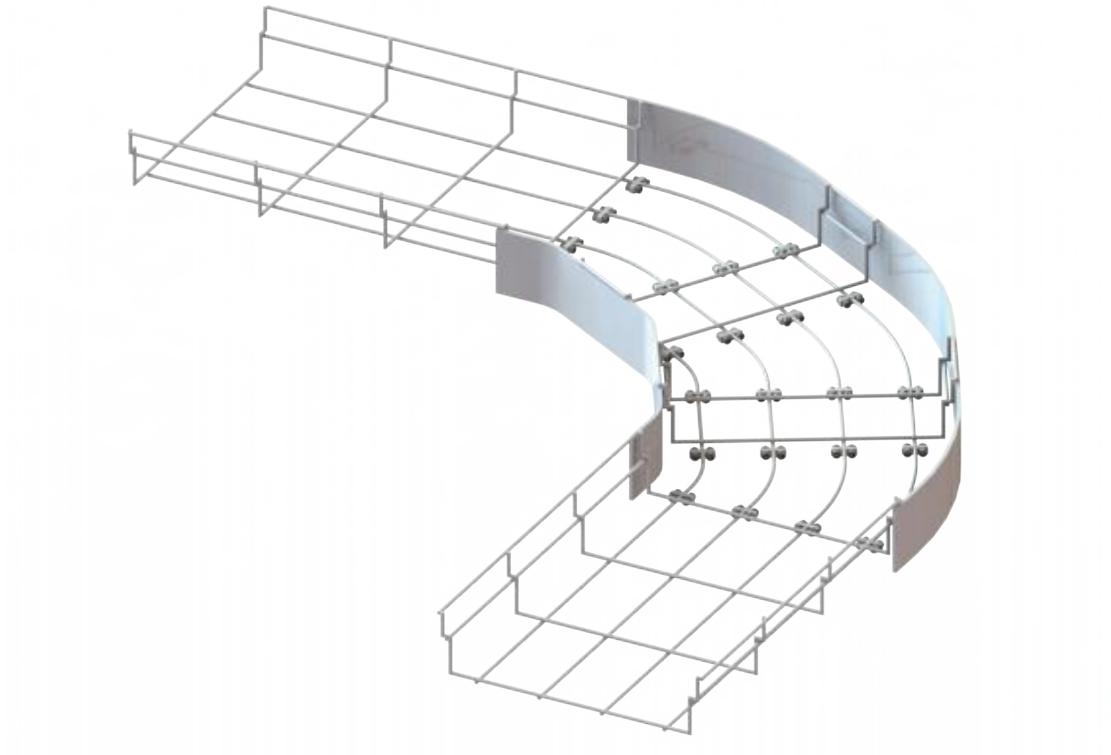 | | |
| --- | --- |
| Installation | Water Surface |
| Surface Wave Height |  ≤0.5m |
| Surface Flow Rate |  ≤0.51m/s |
| Wind Load |  ≤36m/s |
| Snow Load |  ≤0.45kn/m² |
| Tilt Angle | 0~25° |
| Standards | BS6349-6, T/CPIA 0017-2019, T/CPIA 0016-2019, NBT 10187-2019, GBT 13508-1992 |
| Material |  HDPE, Anodized Aluminum AL6005-T5, Stainless Steel SUS304 |
| Warranty |  10 Years Warranty |
1. Easy installation: each row of modules can be connected into multiple rows (2 rows to 5 rows), which is convenient for installation.
2. Lower price: due to the characteristics of the continuous row, the amount of floating bodies is reduced, and the cost is accordingly reduced.
3. Reduced occupied water area: the number of floating bodies is reduced for the continuous arrangement, , and also the occupied water area , making it easier to arrange more modules in a fixed water area.SF-FLM-TGW02 is recommended to be installed under the conditions of limited water area, small wind load, and appropriate climate environment to save costs.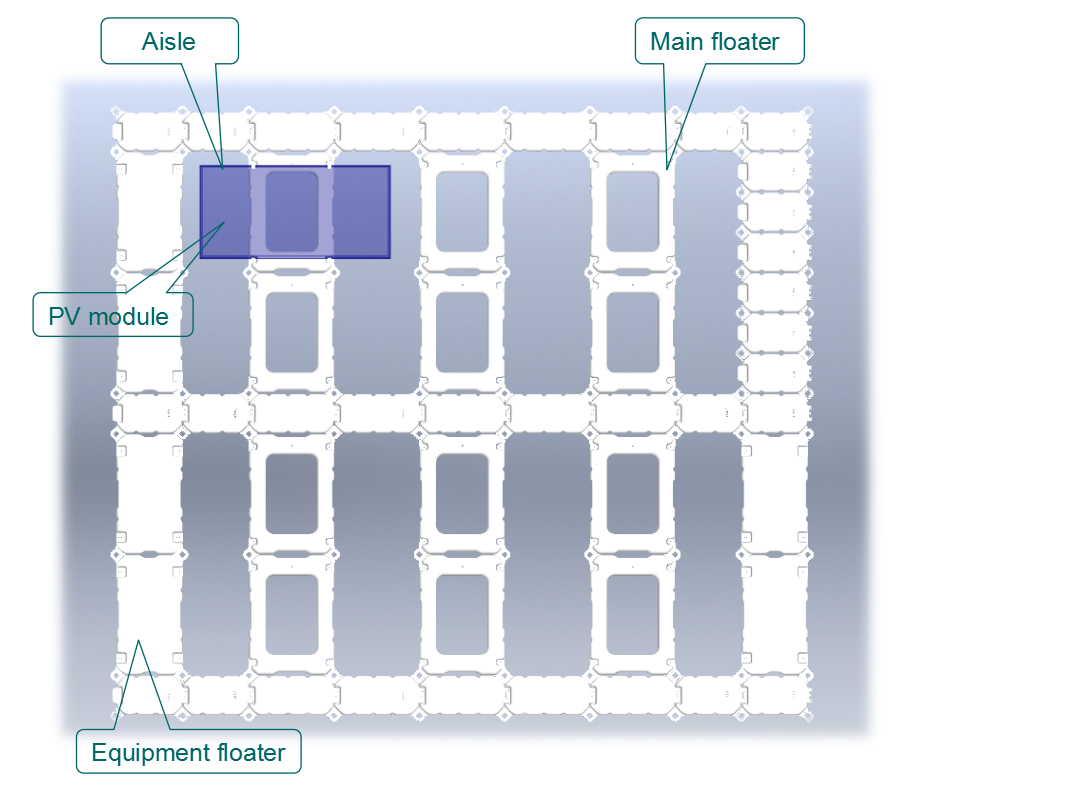 The floating photovoltaic system on the water is different from the photovoltaic power generation projects on the ground and roof.
With the declining use of land resources, the land available for the construction of photovoltaic power plants will become increasingly scarce in the future. At the same time, the advantages of floating photovoltaic systems on water are slowly gaining attention from the photovoltaic industry.
The floating products developed by Solar First have the following advantages according to market development:
1. Save land resources, have less impact on the water ecological environment.
2. The covering of pv modules can reduce evaporation and algae reproduction.
3. Convenient operation and maintenance, the photovoltaic power station is built on the water, which can reduce the pollution of dust to the components and facilitate the cleaning of the components.
4. Save cost.
5. Recyclable materials, easy to disassemble and assemble.
6. No pollution to water sources, food-grade compatible drinking water and fresh natural water resources.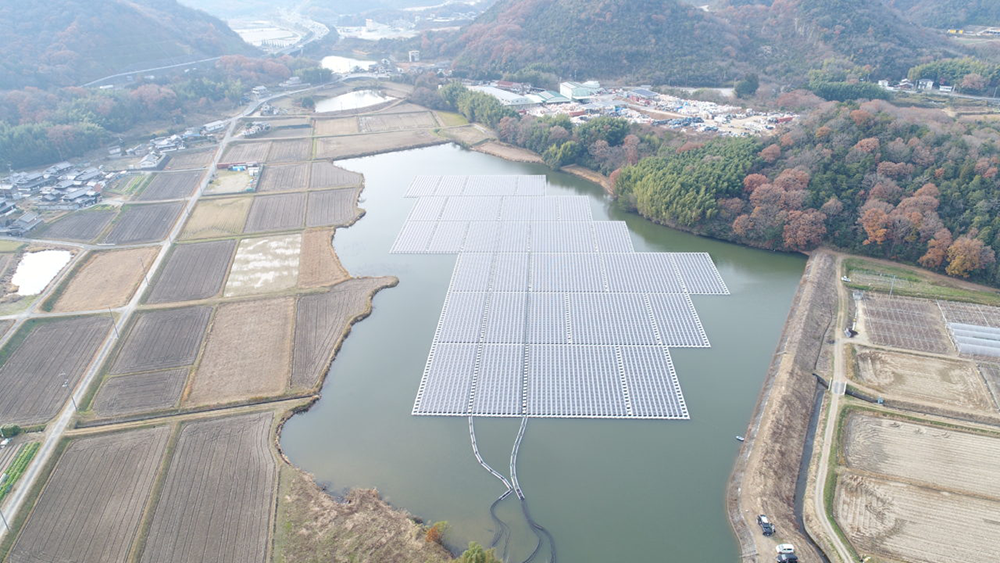 ---
Previous:
Manufactur standard Transparante Zonnepanelen Carport - Solar PV Carport Ground PV Mounting System – Solar First
---
Write your message here and send it to us
Products categories